Ang Thong Hotel
The Ang Thong Boutique Hotel is situated in the convenient area for the city center and suburb travelers. It is easy access to the Luang Prabang Street, "Sisavangvong Road". This is the ideal starting point for your journey of discovery through Luang Prabang Heritage Town with its rich history and cultural diversity.

Just 15 Minutes drive from Luang Prabang International Airport, an easy arrival & departure process.
Just 5 Minutes drive to the city center and the famous Night Market, The Royal Palace and Mount Phousi, where guests can enjoy restaurants, shops & night life.

Guest
check-in & check-out
- Check-in at 14:00 
- Check-out at 12:00
Local attractions
read more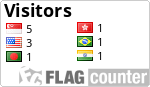 Hotel description
The Ang Thong Boutique Hotel is an oasis with views of the rice paddy fields, its lush tropical greenery and is as one of the most enchanting boutique hotels in Luang Prabang.   

Designed and built especially for romance and relaxation seekers, this hotel was made to ensure its guests comfort and hospitality with a touch of magic. Hotel guests enjoy an intimate setting, the ideal vacation, honeymoon, any celebration or simply have a getaway. Just 2 Kilometers to the city center, while conveniently close to offer quick and easy trips to enjoy the brief benefits of a more urban setting.
The Ang Thong boutique Hotel proudly offers 20 rooms with an individual chic-barefoot design including first class amenities created to amaze guests. This particular style, combined with natural materials, creates a harmonious setting allowing each guest to enjoy their own space.
Out-Door-Pool is surrounded by exuberant tropical plants and deck furniture for supreme relaxation. No matter where guests are from, the members of The Ang Thong Hotel's hospitable family will transform vacations into dream fragments turned into reality.
Restaurant
The Ang Thong Restaurant serves contemporary high-cuisine with ever-changing menus. Our executive Chef prepares the most inspiring and exquisite culinary creations to spoil even the most temperamental palate. Our various menus offer guests the chance to explore different textures and exotic flavors made with fresh local products. To enhance each and every different taste, It has a selection of the world's best wines and tequilas that have met the highest quality of standards. Our liquors and wine selection coupled with our menus make dining in The Ang Thong Restaurant an experience reserved for the most privileged vacationers. We have capacity for 40 guests on event.
Pool bar
With a perfect tropical garden setting, The Ang Thong' pool bar is a convenient gathering spot for guests looking for a refreshing drink. It easily services the pool and garden. A wide variety of exotic mixed drinks and refreshments leave guests in awe of the flavors and revitalizing characteristics served here. There's always an excuse for a cheerful toast or simply a cool elixir under the Luang Prabang's sunset.
Airport & Transportation
The Ang Thong boutique Hotel offers free rountrips-airport transfer, free shuttle bus to the town center (2 Kms), to boat pier and public bus stations. Has a wide a variety of services depending on guest preferences, additional charges will apply. In all cases, transportation will be only arranged after a reservation has been confirmed.